The Bringg platform enables to manage your deliveries & provide customers with a real time map-based view of the approaching driver!
The Bringg App on Open Dining Enables:
Businesses to manage deliveries in a smart frictionless way – assign orders to drivers, see the location of drivers and deliveries in real-time and more.
Customers to see their delivery progress in real-time, allow them to communicate with you and your drivers and rate their experience!
About Bringg
Bringg is a mobile-based SaaS platform that enables enterprises to manage deliveries in a smart, frictionless way so customers never have to wait for their delivery. Think of a world where every business can operate and offer an Uber-like service.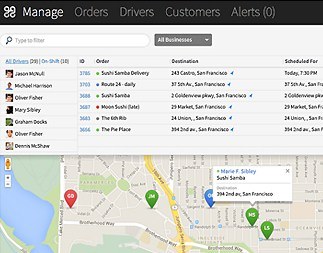 Tracking
With Bringg, your customers know where their delivery is in real-time. Once a driver starts heading their way, they will receive a link to a map-based tracking view in real time. The Bringg platform can identify in real time whether your driver is driving, cycling or running, and adjust the ETAs accordingly for customers.
Dispatching
Manage and track drivers in real-time. See them on the map, assign orders, receive alerts and more.
Customizing
Customize your delivery pin, destination flag, and company logo on the consumer tracking screen. You can also customize the header to match your own.
Driver's Management App
Your drivers need only the Bringg mobile app to get their job done. The app enables them to navigate and communicate with customers. App features include collecting signatures, taking photos, and writing down special notes regarding the order.
Announcing Your Driver's Arrival
Tapping 'Arrived" as the driver reaches your customer, will trigger a notification announcing his arrival. Imagine how wonderful that is for customers requesting drivers not to use the doorbell.
Localizing
Not all drivers are native English speakers. That is why we offer the Bringg driver app in a wide range of languages.
Contact us
to receive the language that is right for your drivers.
Start In Minutes, Using These Simple Steps:
On Opendining.net:
On your Open Dining admin page, go to Settings > General Settings and check the "Accept Delivery Orders" box.
Under Settings > Courier Settings, check the "Enable Courier Integration" box and select Bringg as the Courier Provider in the drop down menu.
Enter your e-mail address and choose a password. This automatically creates a Bringg account for your business.
On your mobile phone:
Download our Driver App here to your mobile phone.
Log in with the email and password you've entered during registration.
**Download our Driver's manual Here .
On The Bringg Management Dashboard:
View the status of the order, locate your drivers in real-time and assign the order to a driver
Drivers will receive a notification the order was assigned to them on the Bringg Driver Mobile App and can then start the delivery.

Clicking "Heading To You" on the driver app will indicate the delivery has begun and your customer will receive an SMS/email with a link to track the delivery in real time.

See below some screenshots that will guide you step-by-step:

First Time Users? Make sure you have downloaded the Bringg native mobile app for drivers to your mobile phone here and logged in to the app using your email and password.
Your customer has completed orders through the Open Dining online ordering system and has chosen Delivery.
The customer receives a confirmation e-mail with the details of the order. The order is then pushed to the Bringg dashboard.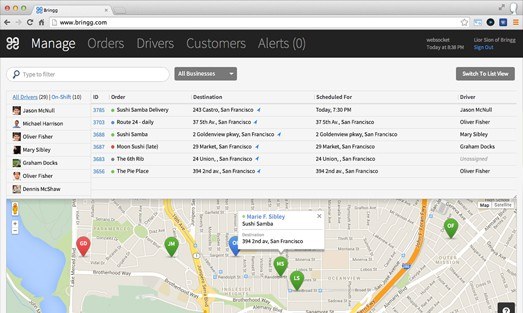 Now move over to the Bringg Dashboard. Here you can see a list of all your orders and drivers.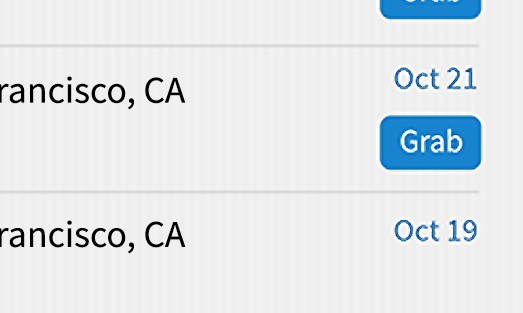 New orders will be automatically pushed to all drivers. The  driver that will be the first to 'Grab' the order and accept it will be the one delivering it.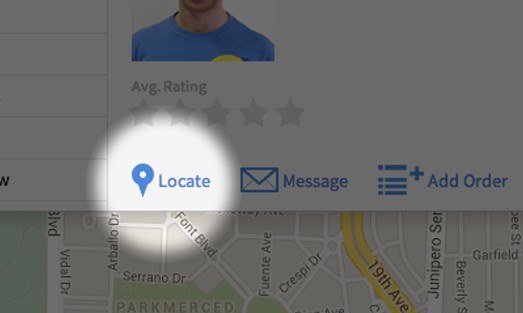 Now when customers call to check where their order is, you can easily locate and inform.
In order to start a shift, driver should "start shift" on the side menu of their mobile app.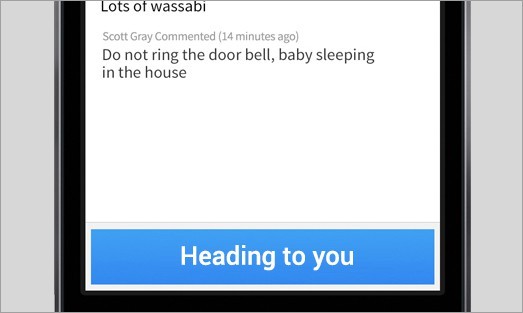 By clicking "Heading To You", the driver begins the delivery. This will trigger a notification to the customer allowing them to track their delivery.
Customers will open the link on the automated text message sent, and will see a real-time map view of the driver as they head their way!
At the end of delivery, customers will not be able to track the location of the driver and they will be encouraged to rate the service. Businesses can set a rule to contact immediately a customer that rated less than 3 stars, by doing so, provide superior customer care.